The Artist
From a young age Rebecca has been painting portraits of her family – animal and human! At any opportunity she would sketch, draw and paint the dogs, horses, cattle or Dad sleeping in the chair. One of her most unusual portraits was of her house goldfish during her time at Seale Hayne Agricultural College.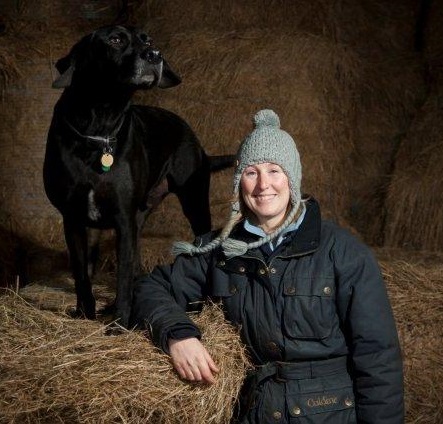 Rebecca runs an award winning organic farm with her husband John and has gained many platitudes for the care and attention which she shows looking after animals and customers alike. Rebecca rides her retired racehorse 'Henry' and qualified as an Animal Spinal Therapist in 2002. Her clients include National Hunt racing yards, pampered pooches, prize bulls that won't 'work' and a Siamese cat called Nicholas.
Over the years Rebecca noticed a sixth sense, a connection to animals in her life. She would experience a special bond or mutual understanding while treating dogs and horses, even knowing instinctively if a certain cow was calving. Rebecca worked with some world renowned Animal Communicators who help intuitive people hone their skill, and she finds this gives her a deeper understanding of animal subjects.
Rebecca's art captures the spirit of the soul she portrays. Her love of animals and eye for the individual character and traits of each subject is reflected in her work. She is able to capture the 'spark', the depth and qualities of people, and portray this feeling to the viewer. As someone commented on seeing one of her commissions: "it looks more like John than John!"
Her understanding of anatomy and motion gives her portraits a three-dimensional quality and great attention is given to form so that they come alive on the page. The interplay of light and dark in Rebecca's work is remarkable.
It truly is Art with Heart.

Rebecca is an exhibiting artist with the Society of Equestrian Artists and recipient of the Denford Stud Bursary 2016.
You can view Rebecca's work in her online gallery, and see her exhibitions page for upcoming events.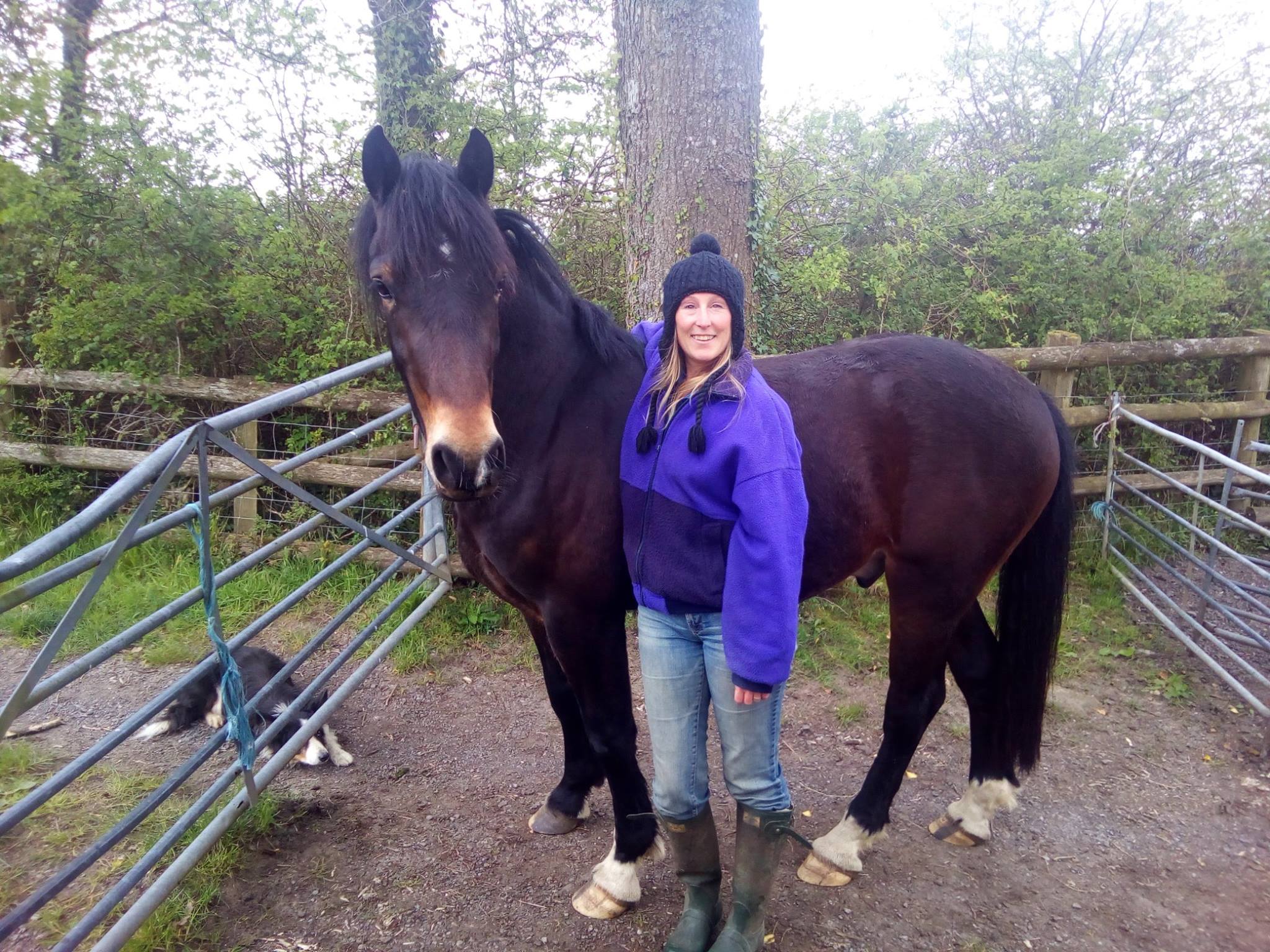 Previous exhibitions:-
26th Oct - 31st Dec 2017 Group Exhibition: Winter Show
Sable & Hogg Gallery, 15 Lion St, Brecon LD3 7HY
www.sableandhogg-gallery.co.uk
Autumn 2017 Exhibitor: South Wales Art Society Annual Exhibition
23rd Sept - 7th Oct 2017 Exhibitor: The Horse in Art - The Society of Equestrian Artists Annual Exhibition, Sally Mitchell's Gallery, The Newcastle Arms, Tuxford NG22 0LA
10th to 16th July 2017 Exhibitor: Society of Equestrian Artists Summer Open Exhibition
The National Heritage Centre for Horseracing & Sporting Art,
Palace House, Newmarket, Suffolk CB8 8EP
6th July - 9th Sept 2017 Group Exhibition: Summer Exhibition
The Albany Gallery, 74b Albany Road Cardiff CF24 3RS
24th to 29th April 2017 Joint Exhibition: Barley Saturday Exhibition
The Corn Exchange Gallery, The Guildhall, Cardigan, Ceredigion SA43 1JL
www.guildhall-cardigan.co.uk/gallery-oriel/
12th April - 6th May 2017 Exhibitor: South Wales Art Society Exhibition at
The Gate Arts Centre, Keppoch Street, Roath, Cardiff CF24 3JW
24th Oct 2016 - 28th Feb 2017 Group Exhibition: Nolton Art Gallery, 43 Nolton St, Bridgend CF31 3AA
www.noltonartgallery.co.uk/index.html
21st Nov-4th Dec 2016 Exhibitor: The Horse in Art - The Society of Equestrian Artists Annual Exhibition, The National Heritage Centre for Horseracing & Sporting Art, Palace House Mews, Palace Street, Newmarket, Suffolk CB8 8EP
18th May - 9th June 2016 Exhibitor: South Wales Art Society, 129th Annual Exhibition,
Penarth Pier Pavillion, Penarth
2nd - 12th March 2013 Exhibitor: Brecon Women's Festival 2013, Ardent Gallery, Brecon
2010/11 Ongoing Show: Red Cow Gallery, Pontcanna, Cardiff
2008/9 Ongoing Show: Eastgate Gallery, Cowbridge
16th - 21st July 2007 Exhibitor: The Society of Equestrian Artists 28th Annual Exhibition, Mall Galleries, London.
30th March - 20th April 2007 Joint Exhibition: Bay Tree Gallery, Bradford on Avon
Save
Save
Save
Save