The annual exhibition at the Corn Exchange in Cardigan which forms part of the Barley Saturday celebrations is taking place this week. My work is being shown alongside beautiful paintings by Debbie Dunbar and Valerie Price-West's fabulous sculptures.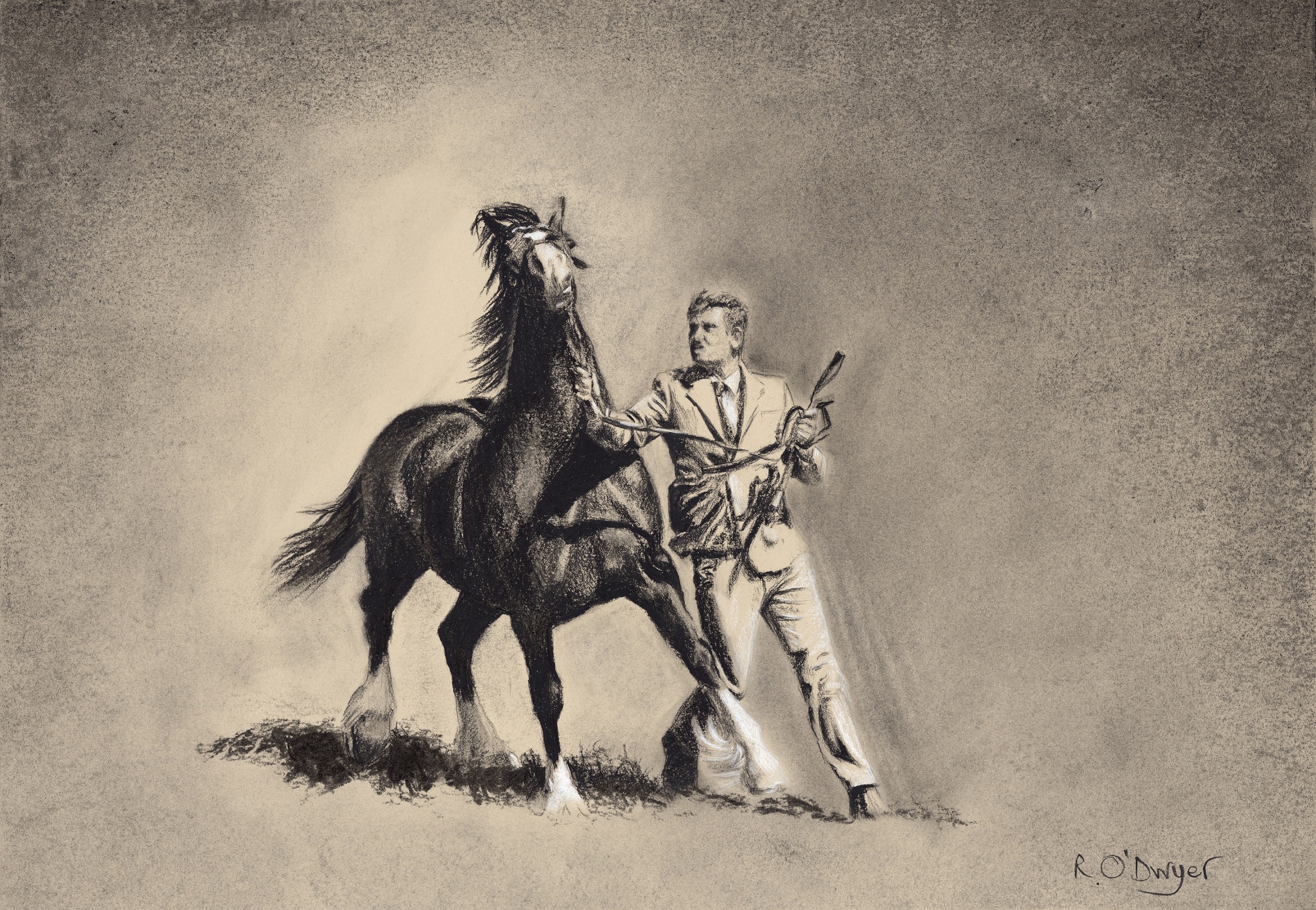 I am showing a number of pieces featuring the majestic Welsh cob which is fitting as we are in the heart of cob country and this year's Championship stallions will be paraded up Cardigan High Street on Saturday 28th April, which is Barley Saturday.
The exhibition is open from 10am - 5pm Monday 23rd to Saturday 28th April and entry is free of charge.
John and I will be in the gallery on Saturday 28th and would love to see you.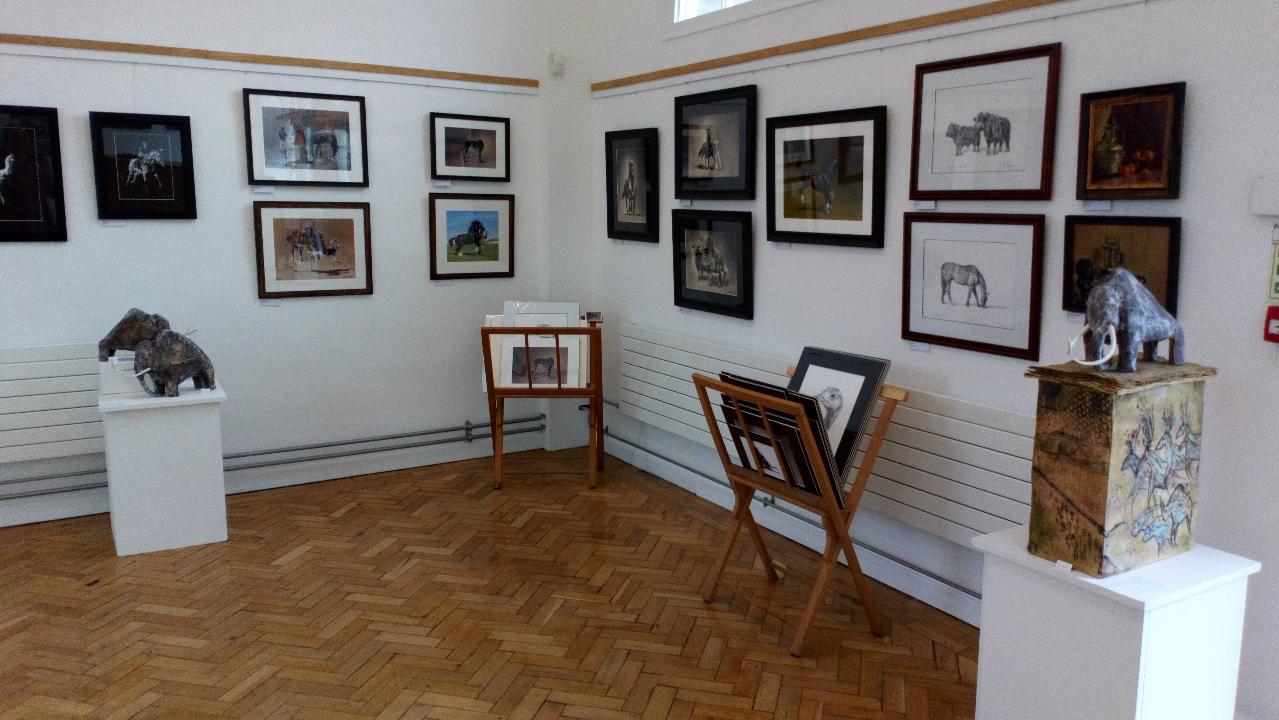 Above: A selection of my work with sculpture from Valerie Price-West, and
Below: Paintings by Debbie Dunbar and sculpture by Valerie Price-West