We had a fabulous time yesterday at the Private View of 'The Horse in Art', the Annual Exhibition of the Society of Equestrian Artists. The show will run until Saturday 7th October at Sally Mitchell's Gallery of Country & Sporting Art in Tuxford, Nottinghamshire.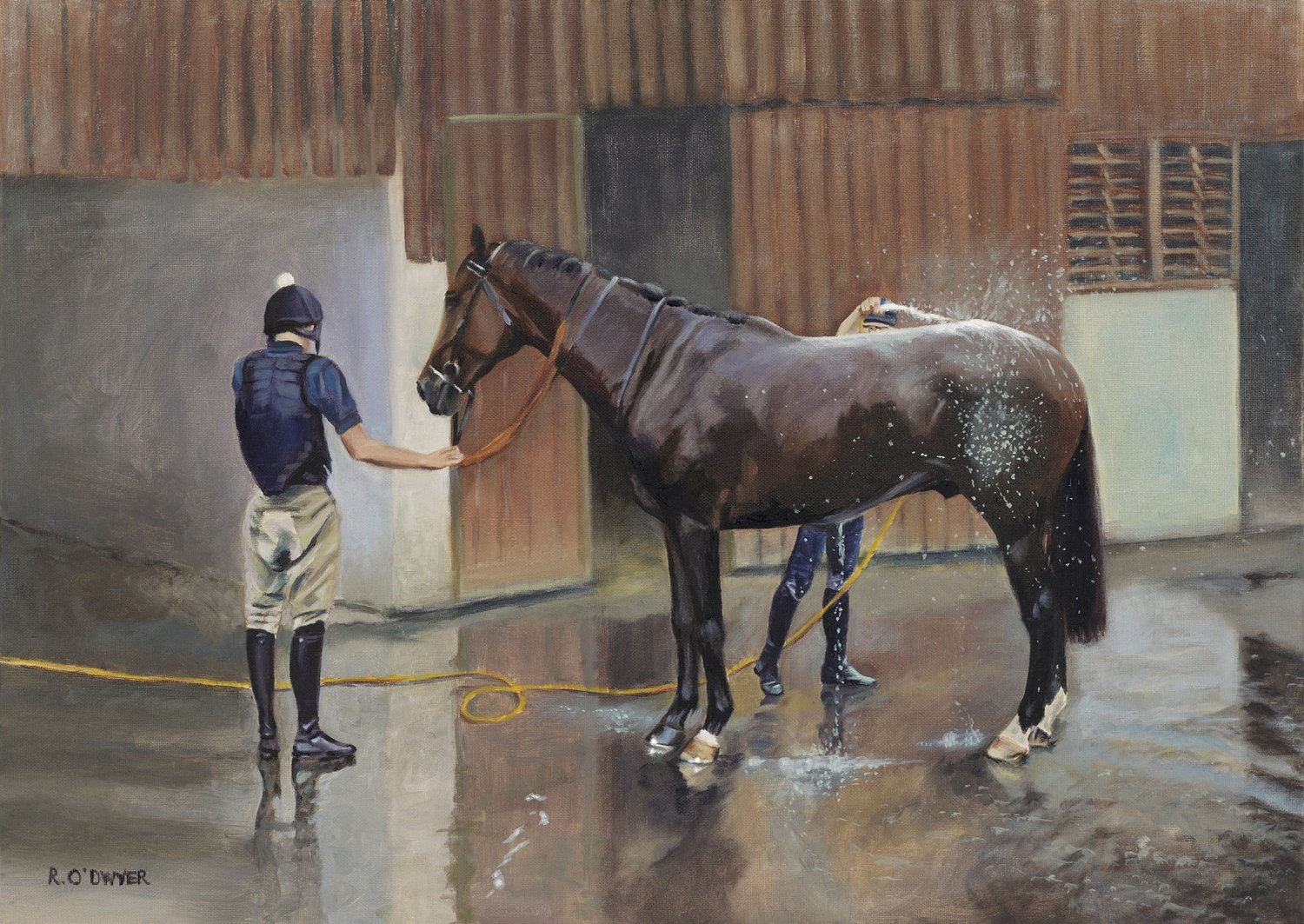 'Washdown' oil on canvas board
This scene from Pant Wilkin Stables, the home of Tim Vaughan Racing, is one of the pieces I am exhibiting along with leading artists in the equestrian field. If you visit the show, you will be treated to a great variety of works in paint, pencil and pastel as well as sculpture and original prints from British and International artists.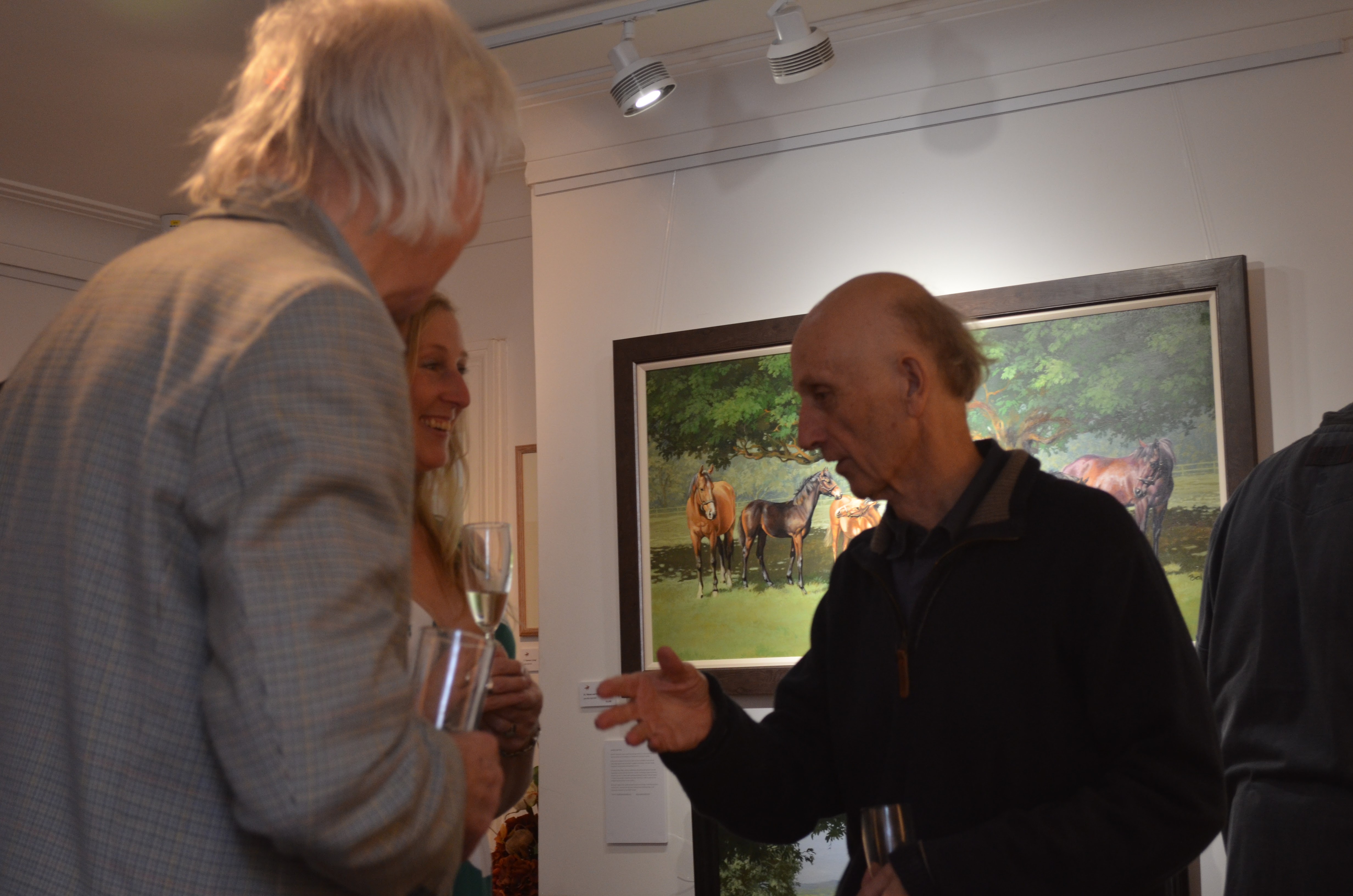 Above: with members of the SEA Barry Peckham and Alan Langford in front of a painting by Jenny Bell SEA.
The Society was established in 1979 by ten founder members under the Chairmanship of Norman Hoad, a notable equestrian and aviation artist. The other members were John L Baker, Neil Cawthorne, Tom Coates, Gillian Hoare, John King, L J Morris, Raoul Millias, Frank Wootton and the President Sir Terence Cuneo.
Since its inception, the Society's principal exhibition for members' paintings and sculpture has been the Annual Exhibition. As part of an ongoing renewal process in order to progress the Society as THE centre of excellence for equestrian art, it became an Open Exhibition in 2010 called 'Horse in Art', welcoming entries from members and non-members alike.