I'm delighted that two of my pieces have been accepted for the Horse in Art exhibition, the 38th Annual Exhibition of the Society of Equestrian Artists. The exhibition will run from 23rd September to 7th October at Sally Mitchell's Gallery in Tuxford, Newark.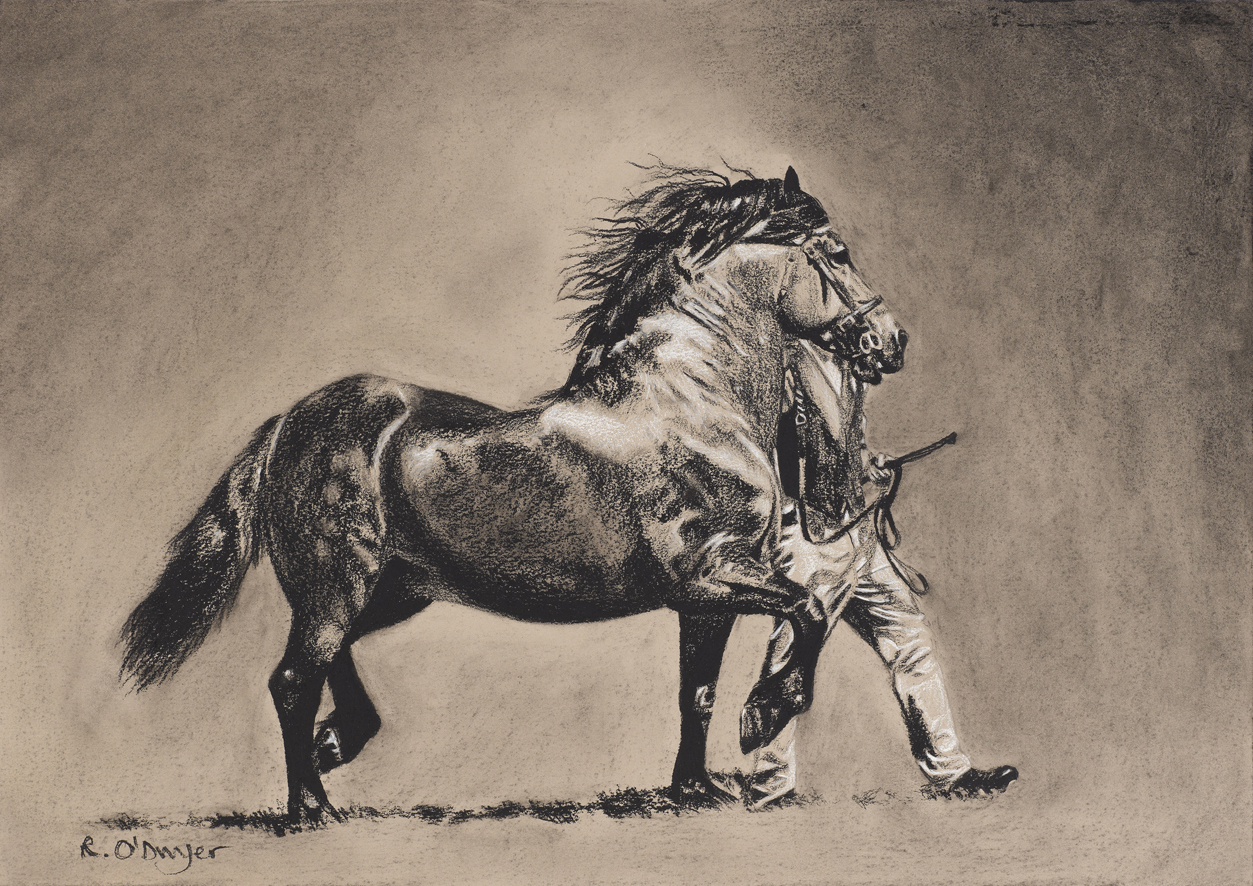 'Stepping up' Charcoal featuring Welsh cob stallion Caemansel Elwyn
The Private View and prize-giving is at 2pm on Sunday 24th September. If you would like to attend, please RSVP directly to Sally Mitchell on 01777 838234 or email sally@dogart.com.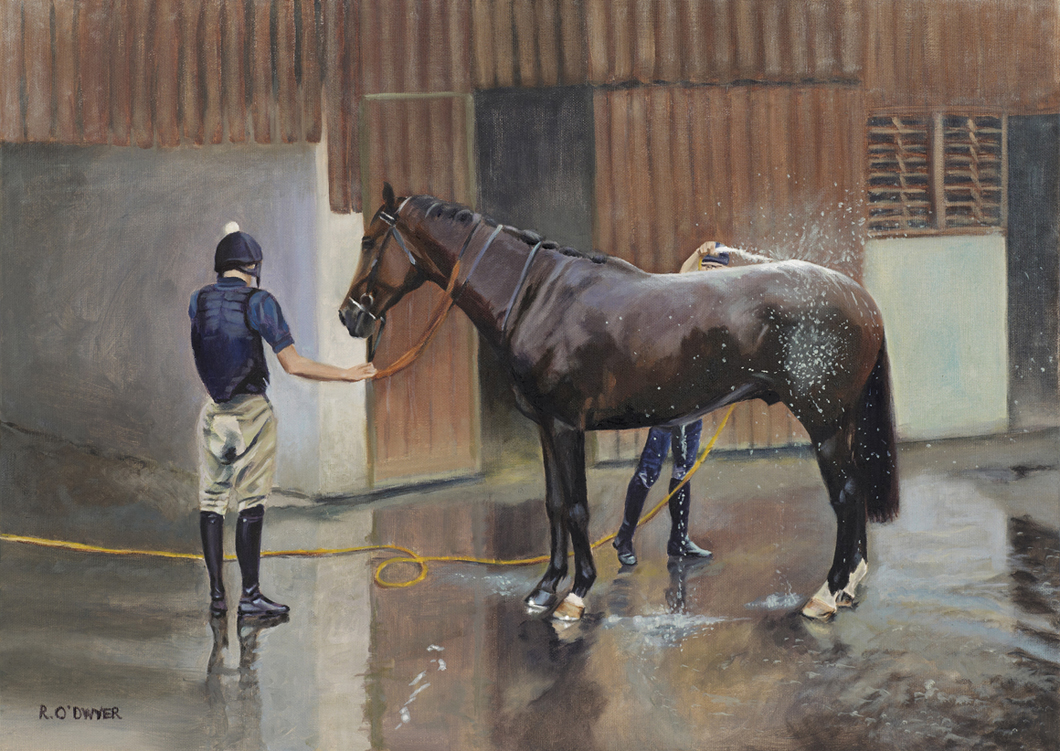 'Washdown' oils on canvas board
depicting a scene at Pant Wilkin Stables, the home of Tim Vaughan Racing
Save
Save
Save